Cannes Stand Up Paddle Evasion proposes you to discover the islands of Lérins in Stand Up Paddle, an original and playful way to discover this fabulous archipelago located just in front of Cannes.
The islands of Lérins are composed of two islands: the island saint Marguerite and the island Saint Honorat.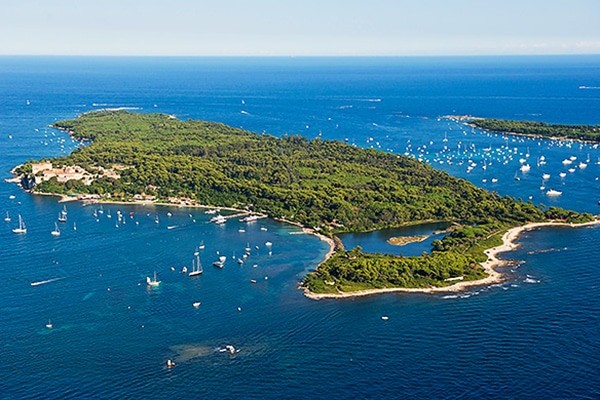 Island of Sainte Marguerite
This is the nearest and largest island.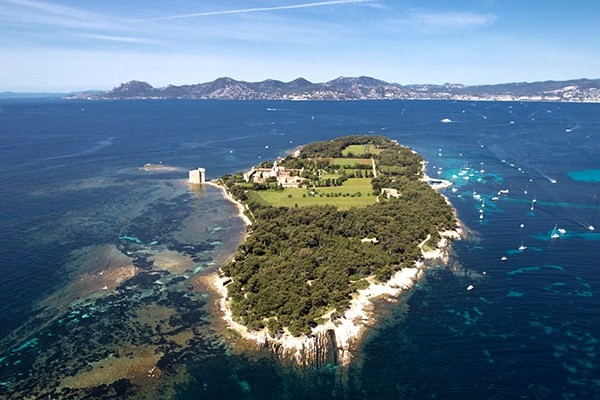 Island of Saint Honorat
Very famous for its monastery and its abbey where about thirty monks live.
Standup Paddle 
with monitor, without monitor
A monitor to better guide you !
The Paddle Evasion team will be happy to guide you along the coasts of the Lérins Islands.
So that your outing in stand up paddle around the islands of Lérins is a success, it is advisable to have already practiced the activity for a small hour in initiation in Cannes or elsewhere.
Our courses are different depending on your level, several courses are possible around the islands Sainte Marguerite and Saint Honorat.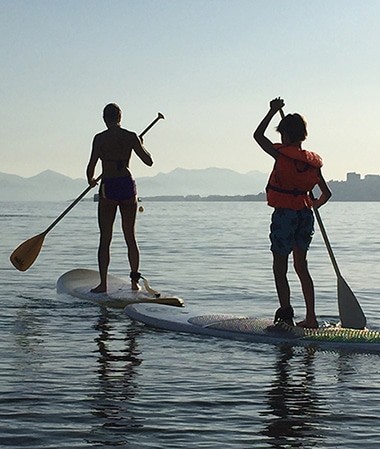 Want to navigate without a monitor?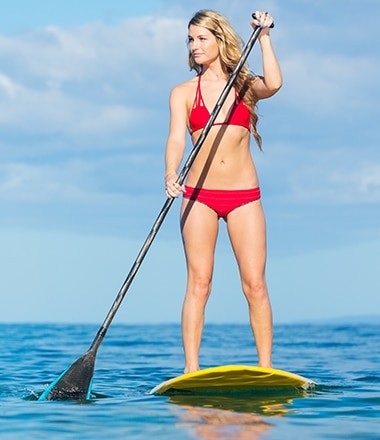 Leaving without a monitor requires a certain habit to practice the stand up paddle, that is why you will be asked to guarantee us a small experience in stand up paddle, (1h sufficient). If necessary, we will do some small exercises before leaving.