We invite you to visit us throughout the year on our base located at Croisette Point, very close to the Casino PALM BEACH.
Ask Jean Marc or Jean Louis, they will be happy to give you advice tailored to your level.
The goal ? To succeed, in a record time, to stand on the board and feel the pleasures of gliding.
We offer stand up paddle rentals in Cannes. Rentals are on a 1, 2 or 3 hour basis, starting from the beach.
Is this the first time you have paddle? Do not panic, our instructor will give you very good advice which will allow you to impress your friends in a very short time!
Google Traduction pour les entreprises :Google Kit du traducteurGadget TraductionOutil d'aide à l'export
À propos de Google TraductionCommunautéMobileÀ propos de GoogleConfidentialité et conditions d'utilisationAideEnvoyer des commentaires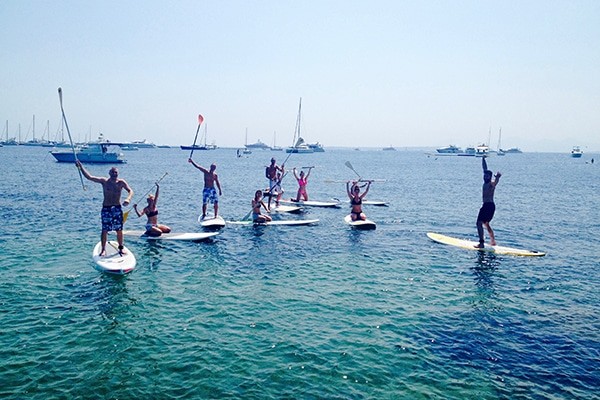 A departure from our base for a good morning walk along the Emerald Coast.
Enjoy an easy and relaxing outing along a little-known coastline.
You will discover very beautiful villas – including that of King Fahd of Saudi Arabia – a short break in Golfe Juan and return to Cannes with – normally – a little wind that pushes us slightly … that happiness!
Level of Practice: Beginner and Confirmed
Easy exit but it is advisable to have already practiced during a small initiation of 1 hour.
Prices: 35 euros: 3H