We put at your disposal all the necessary equipment for a beautiful adventure in stand up paddle.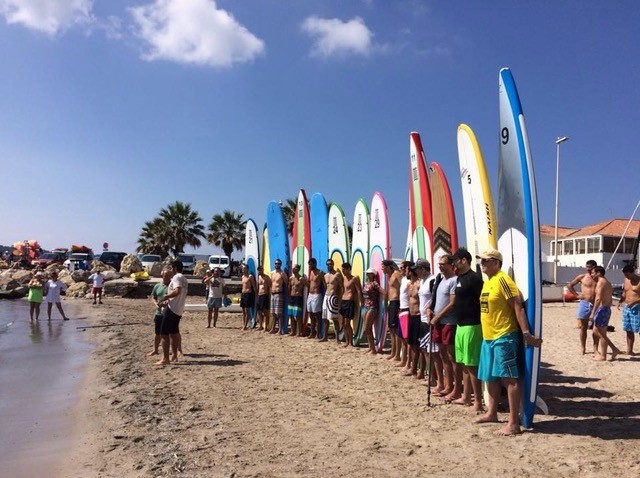 We use different brands of boards. Rigid or inflatable, our boards are very good qualities.
To discover safely aboard your stand up paddle the islands of Lérins, we make available to you known and recognized brands: BIC, NAISH, NASKWEL, …
We have SUP rental and boardwalk. And the most initiated of you will be delighted to learn that we are equipped with breed boards.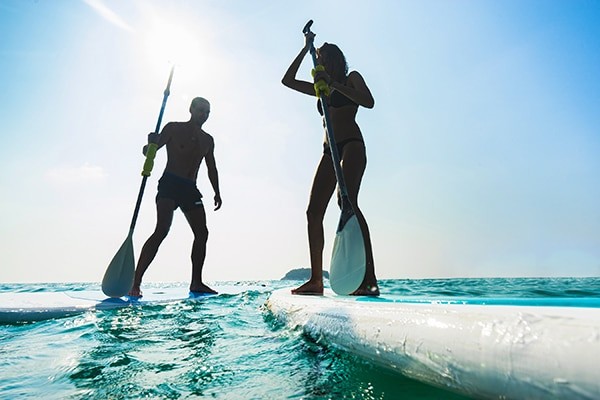 We offer adjustable paddles in carbon or aluminum handle.
They all float and allow a quick and safe handling.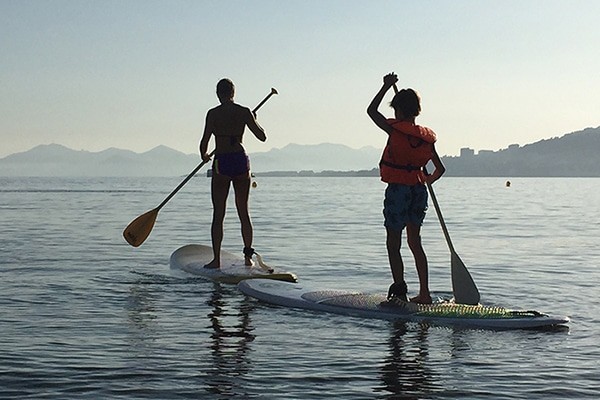 The waistcoat is mandatory around the islands of Lérins, to keep on you or on the boat (to be fixed with straps in the front of your paddle).
These are adapted to the practice of stand up paddle.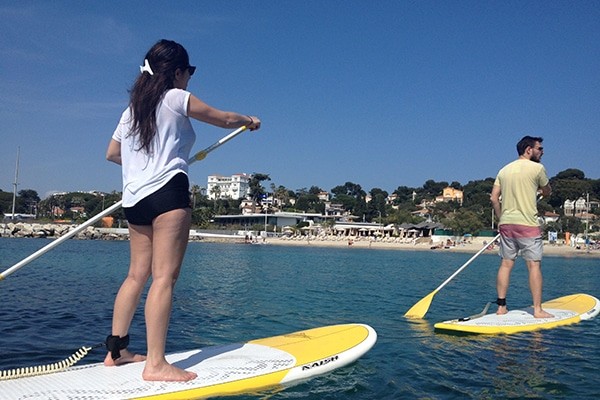 The leash is a "leash" that attaches to your ankle allowing you to keep your stand up paddle to your touch if you fall, which ease the ascent.
Note Bene: it is obligatory throughout your exit.